Swift Media approaches the design and development of your website deliberately with a process based on the  graphic below. We will step you and your team through a specific interview and set of questions designed to learn about your business, your client needs and what your business needs to satisfy those new clients.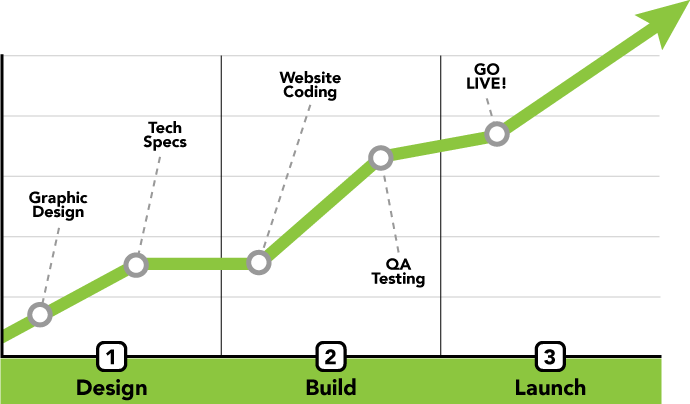 Swift Media takes great pride in staying up to date with the latest technology while continuing to support older solutions.
Why worry about older websites? We support older browsers while preparing for the wonders of HTML 5, CSS 3 or Bootstrap.
Award Winning Website Development requires a truly multidisciplinary approach. We are required to understand software, hardware, DNS, Databases, Search Engines, webcrawling, spiders, Internet Explorer, Firefox, Chrome, Opera, Safari, HTML, PHP, CSS, jQuery, JPG, PNG, FLV, SWF and a hundred other letter combinations so you don't have to.
Swift Media also offers supported web hosting, world class website tracking and reporting. And, to ensure the safety of your files, we implement daily off-site file back-ups. Swift Media can also implement historical support for your legacy website to ensure the best use of all of your company's assets.