01 Oct

Like Sand Through an Hour Glass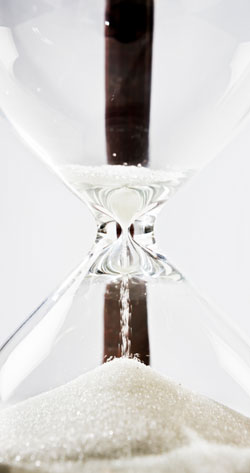 As time runs out on the year of 2011, many of us have a tendency to take the foot off the gas pedal. I'm speaking up in defiance of that tendency.
At Swift Media, we're finding that these times can be the most rewarding. The end of the year creates the opportunity to focus inward and work on aspects of the business that we're looking to improve upon.
Be it marketing, our website, processes or the technology product, as the year churns by we have time to improve in a piece by piece nature. What is most rewarding? We look at trends from throughout the year and improve our offering while creating and perfecting the technology product. This process creates a chance for all of us to apply the new ideas and little lessons from the past year to make our business, our work and the whole experience better.
We also perform personal and business reviews that are terrific opportunities to see where we've failed and grown, achieved new goals, or cranked it out of the park and set goals for moving forward. It's often difficult to either pat yourself on the back for a job well done or twist an ear for not doing as well as you could, depending on your personality. (Is the glass half full or half empty?) By setting and establishing a point in time to assess each of us individually and the business as a whole, we can dispassionately say, "Made this goal! We missed that one."
A great business and a great life take great effort.