01 Feb

Rat-a-tat-tat-tat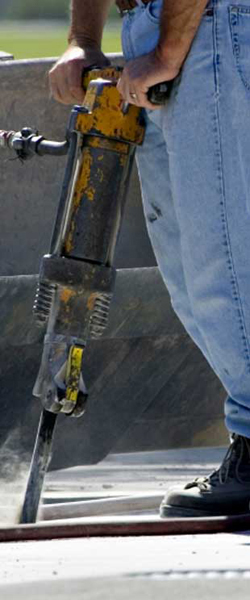 As I sit here today and listen to the steady treble of a jackhammer outside our offices, I can't help but think that I'm glad I don't do that for a living. Running a jackhammer is hard work and I respect everyone who does it. As if I needed more motivation, digging ditches and tearing out cement patios and chimneys in 110 degree weather "encouraged" me to stay in school one summer. It also reminds me of the adage, "Work smarter not harder."
If your marketing and sales are starting to feel like your pounding on cement with a pneumatic hammer, we can help.
Start with your website. "YourCompany.com" should be a central figure in your company's system. Websites with their constant presence and availability are the hub of your outreach and can be a great aid to your sales staff.
Consider for a moment how many different ways you can contact and educate a prospect by directing them to a page on your website. From that point, this prospect can fill out an interest form or make a call thus placing it in the hands of your staff. However, now you are communicating with a prospect who hasn't blindly pulled a number from a phone book, they've invested time to learn about your way of business and have decided they like what you have to offer.
We have enticed them to visit, engaged them at entry and educated them while they view our presentation / website. Now we have the opportunity to supply our service or product. (And that's a lot easier than digging ditches.)
Next time we'll expand on this idea of your website as a hub of activity.