01 Mar

Tempus Edax Rerum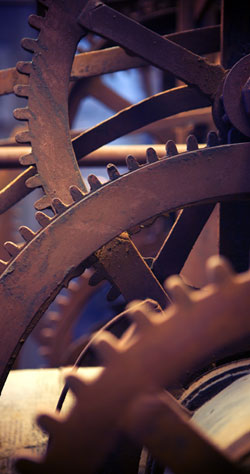 As the Roman poet Ovid says it. For us English speakers, it translates to "Time, the devourer of all things."
Eventually, time catches up to our technology. When I think about monks spending most of their waking hours copying texts from sheepskin to sheepskin, I can't imagine taking months or years just to copy the words when I can copy and paste whatever I want anywhere on my computer.
However, the monks must have thought it was a pretty big step above carving the characters into stone tablets. The printing press was later invented and, now, we are organizing revolutions from vast networks and mobile phones.
The latest web technologies make many aspects of your website easier to maintain in-house and make many, more advanced functionalities well within budget.
As time marches on, our businesses change, logos change, markets change and technology changes.
Not too long ago, your business had to depend on a web developer just to make simple changes like typo's and dates on your website. The advancement of Content Management Systems (CMS) now makes these changes terribly easy for you or your staff to make.
This may seem trivial but these changes can be a real pain point. Rather than writing an email that details the specific spot, you can log in on the page, select the spot and make the change. Done. No secondary changes and specific instructions writing. Changes made. Plain and simple.
CMS also make it quite simple to add or remove new pages to the site for announcements, press releases, or any other purpose imaginable.
Functionality has also been greatly increased: Interactive calendars, carousels of images and text, e-commerce, rolling updates from your Facebook, Twitter or LinkedIn accounts.
All of these value added services have become increasingly affordable and quickly implemented with the advent of more powerful software and a touch of staff training.
One comment I received from a long time client was, "This is great! Now, we can spend time with you further improving the technology and usability of our site rather than simple text updates."
The exciting bottom line is, as developers, we are able to deliver a better, more powerful website allowing your business to stay ahead of the churning wheels of time.
Please feel free to contact with questions or comments regarding how we can help your organization take advantage of the latest web technologies.
Best and success,
Jeff Messineo
President
Swift Media, Inc.
How can we help? Contact Us @ info@swiftmedia.net